The Haberdasher Bee
A Sustainable Haberdashery Shop
Plastic free haberdashery shouldn't cost the earth – at The Haberdasher Bee, all products are carefully sourced with sustainability in mind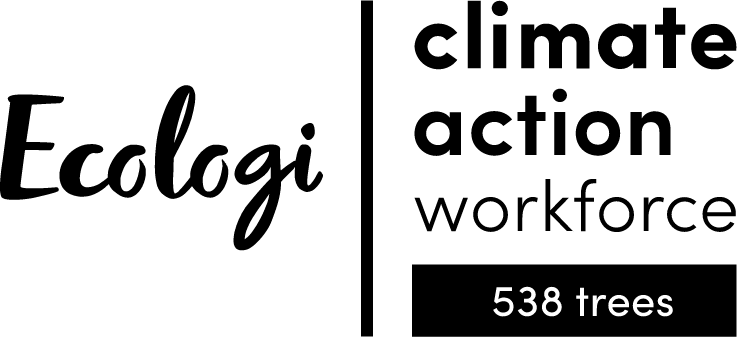 I'm proud to say that as part of my sustainability measures, I subscribe to Ecologi. My subscription plants trees and supports climate based initiatives through carbon offsetting – plus, every single order now plants a tree too! You can learn more about my sustainability goals on my social responsibility page.
---
Shop the haberdashery by category
The Haberdasher Bee is a unique online haberdashery shop with sustainability at heart. I source sewing, knitting and crochet tools with their environmental impact in mind – both in terms of their materials and their manufacturing methods.
THREAD
Organic cotton thread is an easy way to sew more sustainably – good for the planet and for you too.
---
Shop books on Bookshop.org
The Haberdasher Bee has an affiliate shopfront on Bookshop.org, so you can now buy crafting books while helping to support both my business and independent bookshops too. Check out my curated lists or search for any book using the searchbar below.
---
Who is The Haberdasher Bee?
Hello! I'm Leanne and I run The Haberdasher Bee.
I work hard to source sustainable and eco-friendly haberdashery supplies so that you can sew, knit, and crochet away without worrying about the impact your makes are having on the planet.
You can learn more about me and why I set up The Haberdasher Bee over on my About page, and thus business commitment to social responsibility.
---
Latest blog posts from The Haberdasher Bee
Why might you choose to mark your notches a different way to your "usual" method, and what are some of the options?
Oh how times flies! In August last year, I officially set up The Haberdasher Bee and opened the shop the following month. It's been an interesting first year and so I thought I'd take the time to sit …
It's no secret that I have a strong desire to make my life and work more sustainable. This is where solar dyeing comes in.
---
Why buy sustainable haberdashery tools from The Haberdasher Bee?
The Haberdasher Bee is an eco-friendly, sustainable haberdashery with a strong commitment to sustainability. I believe that all businesses have a responsibility to society and, as such, I have clear goals to continually improve how my business operates. You can read more about this on my Social Responsibility page.
Recyclable Packaging
All of my packaging is recyclable and wherever possible this is also made from recycled materials.
Plastic Free
I don't use any plastic in my packaging and I'm working to remove it completely from my supply chain.
Carefully Sourced Stock
I research all options before sourcing stock to find the most appropriate and sustainable products.